SANADREN               
The company Sanadren Europe GmbH with headquarters in Switzerland was founded in 2011.
As main importer for almost all countries in the EU, Switzerland, APAC and Emirates, we succeeded to establish products on many markets.
Sanadren sells products with very interesting characteristics based on medical silicone.
Our products are the result of many years of research. A medical advisory board of dermatologists and cosmetic surgeons advises the company in the fields of product development and clinical research.
Thanks to our researchers, we are put the first products onto the market worldwide that create an osmotic saturation on the body through the effect of elastic compression.
Also the ergonomics is oriented on well-being, health and beauty of the human body.
Sanadren is Member of ISPLAD International – Italian Society of Plastic – Regenerative and Oncologic Dermatology.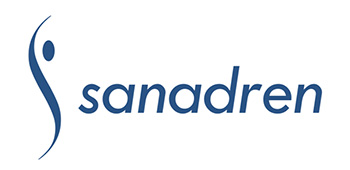 Mehr Infos:
http://www.sanadren-europe.com/en/